The Facebook™ Ferrari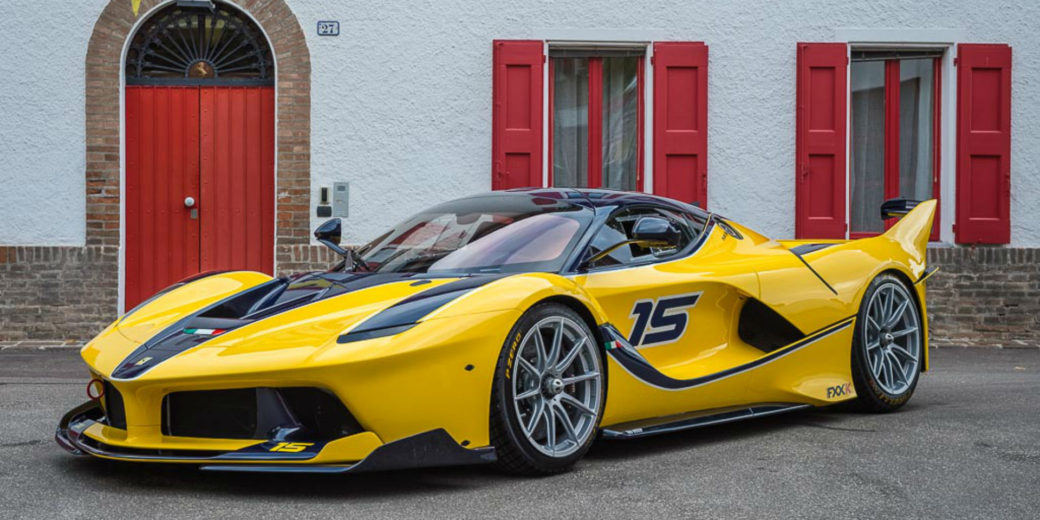 Taking advantage of the power that Facebook can deliver to your listing ads, is not just about boosting or placing a single "one-hit" ad and running it for 3-4 weeks… and then hoping for the best…
Imagine for a moment, owning a Ferrari and only taking it out of the garage on a Sunday and driving around the block at 20km/h…
Sure, you will be the envy of the neighbours and you might get to experience the power of the engine when you start it up… But, you will never get to fully experience the heart pumping enough to make a real difference in your life…
Facebook™ is exactly like owning a Ferrari…
Making the most out of Facebook™ is exactly like owning a Ferrari… You have unimaginable power at your fingertips, but you will only truly experience it's performance if you open it up and give it a chance to show you what it's made of.
We have been working with real estate agents for a long time and our biggest area of concern is how often they have an outsourced company or software that automatically runs their listings as a single "one-hit" ad. Most often, with the promise of massive impressions and views of their properties, using specialised artificial intelligence to work some sort of magic over the Facebook™ algorithm.
Did you know that this incredible AI Algorithm magic exists directly inside your own Facebook™ Ad Manager?
You just need to know how to use it and let Facebook do all the MAGIC for you. After all, you would think that they would know how best to maximise their own platform, wouldn't you?
We have been running listing ads and teaching agents how to take advantage of the Facebook™ Ferrari for a while now and after years of split testing, we have come up with a tried and tested system that not only gains you massive traction for your listings, it also gains you and your brand a significant Hyper-Local advantage over your competitors.
We have compiled 5 easy tips on how to run a listing ad on Facebook™ to gain the best advantage possible.
5 Easy To Do Tips For Listing Ads
Identify who the "Dream Buyer" for the property is, in detail. What stands out as the key indicator for why someone would buy this property? You can only realise the power of Facebook™ Targeting if you have a clear and designated target.
Understand the migratory patterns of the area. Your aim here is to be able to target the areas that have the most impact and ROI. If there is not a significant indication of where people are moving into the area from, then your best bet is to keep your targeting close. It's a fact that the majority of buyers come from within a certain radius of the local area.
Change your Advert every week. Keep your ads fresh and updated. This avoids ad blindness, which is a sure way for your ad to go dead or burn money. Sure, Facebook will keep getting you impressions and views, but attention is a scarce commodity and once someone has seen the ad they will scroll right past it the next time. We suggest you change the image and copy to keep the buyers and drive fresh attention.
Write your Ad copy for the listing like a HUMAN. Always remember that Facebook is still a social platform that we get to play on. The new algorithm is driving attention to posts and Ads that are more like human interactions and is likewise, suppressing those Ads that it spots as a promotion.
Always, yes always, use video. Image ads and multiple image posts that are boosted will gain you attention, sometimes… but by running video ads you capture the listing Audience in your Ad manager which is where all the MAGIC happens. Keep the video under 1 min to gain exposure across all of Facebook™ assets.
BONUS TIP
Retargeting is where the Facebook™ power comes to the fore, so owning your own DATA in your own Ad Manager is KING. If you are going to outsource make sure the ads are still run through your own Ad Manager.