Stop Prospecting It's Holiday Time…OR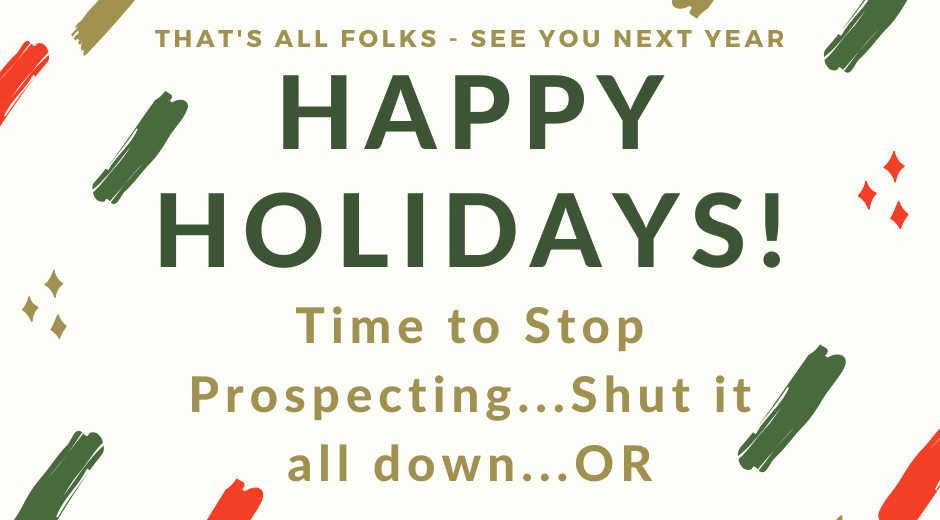 It's that time of the year, the Christmas lights are all going up. It's all quite festive and we are all gearing into the holiday mode.
As agents it's very easy, at this time of year to get lulled into a sense of slowing down and shutting off.
Let's stop training, let's stop letterbox drops, emails, social media posts, and let's stop prospecting... We'll come back mid to end January, and we'll carry on... There will be leads waiting for us, but that's just not the case...
Watch Paul's new video below, where he explains why this is the wrong way to go about December, and what to do instead!
Stop Prospecting. Shut it all down. It's holiday time...OR???

Posted by Paul Du Plessis on Monday, November 25, 2019